Scholar in Residence
Herman Mark Schwarz is the MPIfG Scholar in Residence 2023
Herman Mark Schwartz is a professor in the Department of Politics and the Frank Batten School of Leadership and Public Policy at the University of Virginia, Charlottesville. During his stay at the MPIfG, he will offer a lecture series entitled "Triffin Reloaded: The Matrix of Contradictions around the Dollar's Global Dominance."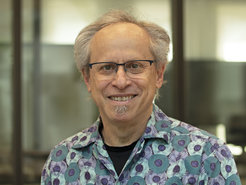 Herman Mark Schwartz has written three books on economic development, globalization, and the geopolitics of the subprime mortgage crisis in Subprime Nation: American Power, Global Capital and the Housing Bubble. He is also co-editor of four books on Denmark's welfare state, employment policy, the politics of housing finance, and the global financial crisis, as well as the author of numerous journal articles, chapters, and commentaries. He has taught in Britain, Canada, Denmark, Hungary, Korea, and Norway. He has received, among others, four Fulbright fellowships, a Mellon fellowship, an American Council of Learned Societies fellowship, and a Bosch fellowship from the American Academy Berlin.
His current research has two related streams. The first looks at the causes and consequences of the changes in corporate strategy and structure that have moved us from Fordist economies to intellectual property monopoly capitalism. The second looks at the role of the US dollar as global quasi-state money or world money, in order to assess its durability. The disproportionate share of global profits going to US firms with monopolies based in intellectual property and the way in which these firms shape global commodity chains is the functional link between the two projects.
Selected publications by Herman Mark Schwartz
2009. Subprime Nation: American Power, Global Finance, and the Housing Bubble. Cornell University Press.
2022. Global Secular Stagnation and the Rise of Intellectual Property Monopoly. Review of International Political Economy 29 (5): 1448–76.
2022. Mo' Patents, Mo' Problems: Corporate Strategy, Structure and Profitability in America's Political Economy. In American Political Economy, edited by Alexander Hertel-Fernandez, Jacob Hacker, Paul Pierson, and Kathleen Thelen, 247–69. Cambridge University Press.