Living and Working in Cologne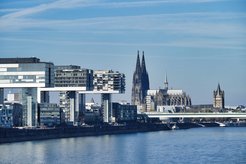 Cologne is the fourth-largest city in Germany and home to over one million people, including around 100,000 students attending its many colleges and universities. The quality of Cologne's educational institutions and a relaxed way of life attract students from Germany and around the world to this interesting city on the Rhine.
Bringing trade and travelers to this part of the world ever since the city was founded by the Romans 2,000 years ago, the river is central to life in Cologne. On its banks and dominating the skyline stand the twin spires of the city's best-known and much-loved landmark, the Kölner Dom. The area around the Gothic cathedral and riverside is a popular place to relax, exercise, and meet in the bars and restaurants or visit a museum, theater, or gallery.
Beyond the center, too, life in Cologne's neighborhoods ("Veedel" in the local dialect) is just as vibrant, making this a young and lively city that feels familiar despite its size. It is quick to get around on foot, by bike, or on public transport, and the lakes and woodlands around the city are within easy traveling distance.
As a center for culture, art, and history, home to thriving media and creative industries, and with one of the largest LGBTQ+ scenes in Germany, life in Cologne is rich and diverse, with something to see and do for everyone. For art lovers, the city is packed with museums and galleries, among them one showing the largest collection of pop art outside the United States and another devoted entirely to chocolate. Its many theaters, concert and movie halls, and the opera are well-frequented by locals and visitors, and throughout the city there are great places to eat, drink, socialize, and enjoy some of the best nightlife in the country. Likewise its strong and eclectic music scene, which brings international stars and homegrown talent to its stadiums and many small alternative venues.

Sports are another big part of life in Cologne, both for fans of everything from soccer and ice-hockey to American football and rugby and for athletes and regular exercisers.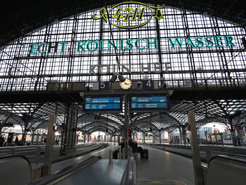 Cologne is a compact city that is easy to get to and around. The MPIfG, based at the heart of southern Cologne (the Südstadt), and the University of Cologne are centrally located and easy to reach by public transport. Cologne is well connected with other cities in Germany and neighboring countries. Bonn and Düsseldorf, both of which have universities, and the University of Duisburg-Essen are just a short journey away. By rail, Frankfurt am Main takes little more than an hour, Amsterdam and Brussels about two and a half hours, and Paris and Berlin just four. Cologne/Bonn airport has flights serving most major cities in Europe.