Democracy under Stress
16th Annual Colloquium of the MPIfG
Start:

Dec 7, 2023

End:

Dec 8, 2023

Location:

Köln

Host:

Max-Planck-Institut für Gesellschaftsforschung

Contact:

info@mpifg.de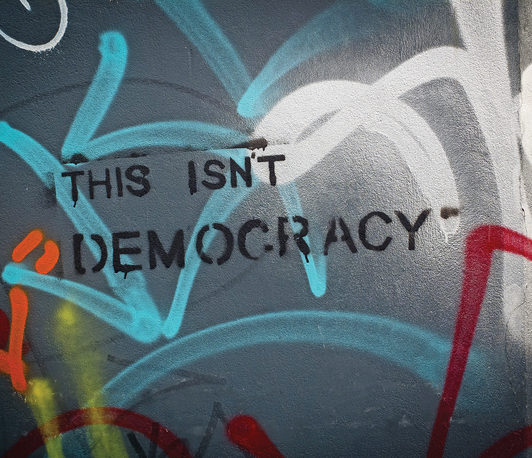 Disruptive digitalization, escalating geopolitical conflicts, unresolved ecological crises, and increasing controversies over migration and cultural identity not only pose enormous challenges in their own right but also influence and in some cases exacerbate each other. This year's Annual Colloquium will explore how central political and social actors deal with this multitude of challenges facing democracies in the early 21st century, and where new potential for democratic problem-solving lies.
In Thursday's opening lecture, Wolfgang Merkel, Director Emeritus at the Social Science Research Center Berlin (WZB), will talk about the fragility and resilience of democracy in the 21st century. We can also look forward to talks by Elisabeth Ivarsflaten (University of Bergen) and Martin Höpner (MPIfG) on the topic.
The thematic focus on Friday will be the rule of law crisis and democracy in Europe. The day's events will feature a panel with Peter M. Huber, former Justice of the German Federal Constitutional Court (LMU Munich), Johannes Lindner (Jacques Delors Centre, Hertie School), and Susanne K. Schmidt (University of Bremen) discussing cooperation of the European constitutional courts. MPIfG alums Gerda Falkner (University of Vienna) and Michael Blauberger (University of Salzburg) will talk in their contributions about the significance of digital transformation and the challenges of multilevel politics.
The Annual Colloquium is jointly organized and hosted by the MPIfG and the Society of Friends and Former Associates of the MPIfG and will be held at the MPIfG in Cologne.