Leon Wansleben: The Rise of Central Banks
Book Discussion
Date:

Mar 30, 2023

Time:

05:00 PM - 06:30 PM (Local Time Germany)

Location:

Paulstr. 3, 50676 Köln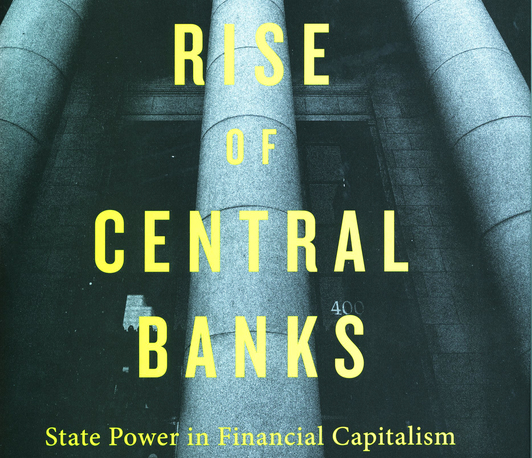 The book discussion with the author and a panel of experts will take place in person at the MPIfG in Cologne. If you would like to join us for the event, please sign up before March 24.
In "The Rise of Central Banks: State Power in Financial Capitalism" Leon Wansleben explores how global finance has gone from crisis to crisis over the past decades, despite the promise of stability from increasingly influential central banks. How can we explain this development?
Drawing on a wealth of original sources that have been neglected in research on the topic to date, Wansleben delivers a groundbreaking account of the origins and consequences of central banks' influence over economic policy. By comparing developments in the US, UK, Germany, and Switzerland, Leon Wansleben examines how central bankers' own policy innovations were an important ingredient of change. These innovations allowed central bankers to use privileged relationships with expanding financial markets to govern the economy. But by relying on markets, central banks fostered excessive credit growth and cultivated an unsustainable version of capitalism. Through extensive archival work and numerous interviews, Wansleben's book sheds new light on the agency of bureaucrats and calls upon society and elected leaders to direct these actors' efforts to more progressive goals.
Author and panelists:
Leon Wansleben is a sociologist and leader of the Research Group on the Sociology of Public Finances and Debt at the MPIfG, Cologne.
Jens Beckert is a professor of sociology and a director at the MPIfG, Cologne.
Benjamin Braun is a political scientist and senior researcher at the MPIfG, Cologne.
Greta Krippner is a historical sociologist and associate professor in the Department of Sociology at the University of Michigan, Ann Arbor.
Matthias Thiemann is a sociologist and associate professor at the Sciences Po Centre d'études européennes et de politique comparée in Paris.
---
---
Forthcoming book presentations on "The Rise of Central Banks" with Leon Wansleben in other towns and countries:
March 23, 2023: London School of Economics and Political Science, Department of Sociology
October 17, 2023: Hamburger Institut für Sozialforschung
---